Bead Tassel Bird Earrings
Introducing our stunning and unique Rice Bead Tassel Bird Earrings, a mesmerizing blend of artistry and bohemian charm that will elevate your style to new heights. Choose from our captivating parrot, raven, or crow versions, each a handcrafted masterpiece that brings a touch of the wild to your jewellery collection.
Crafted with meticulous attention to detail, these statement earrings are an expression of individuality and creativity. Hand-woven with an array of vibrant acrylic beads, our artisans have skilfully transformed these pieces into exquisite avian forms. The result is a symphony of colour that effortlessly exudes the boho spirit.
The base of each earring is made from high-quality stainless steel, ensuring not only the longevity of your jewellery but also your comfort while wearing them. The stainless steel provides a sturdy foundation for the delicate beadwork, giving you a durable and reliable accessory.
Share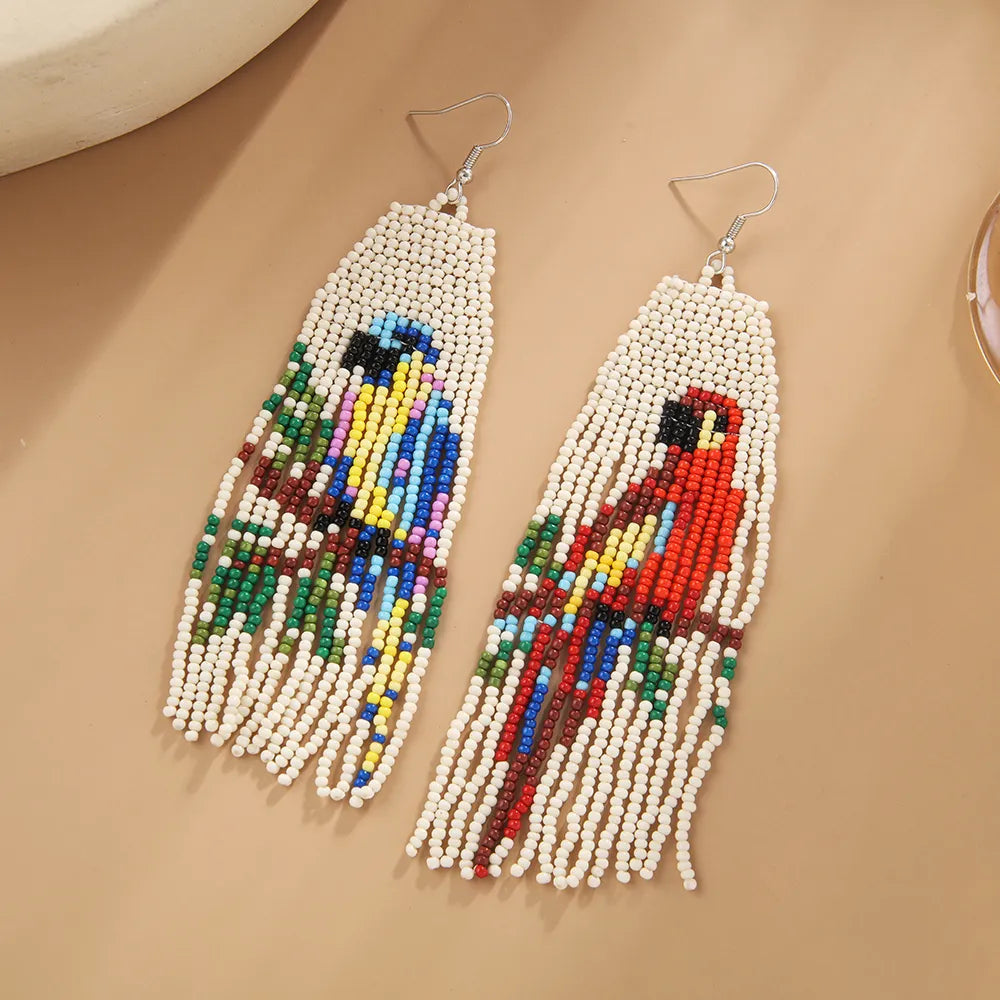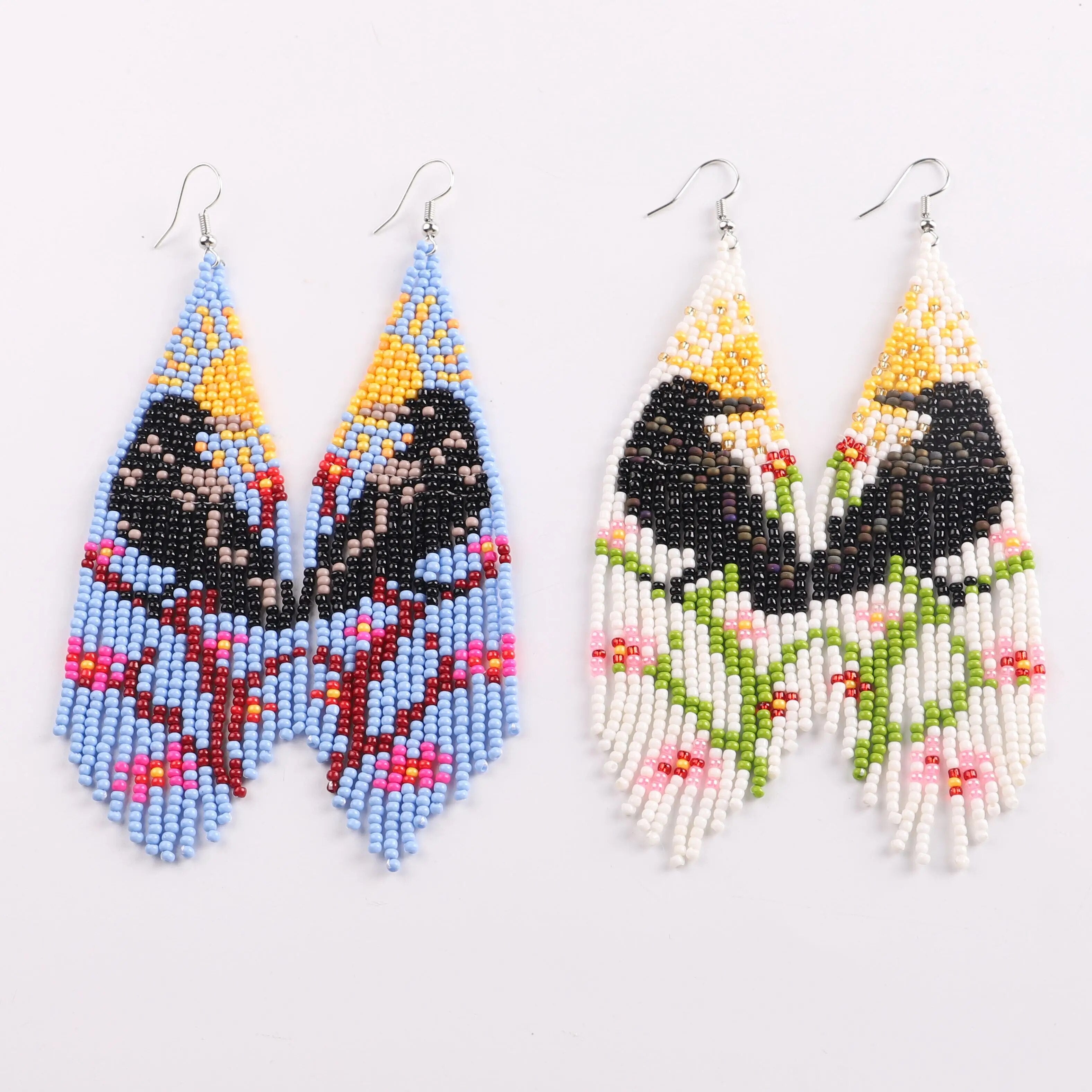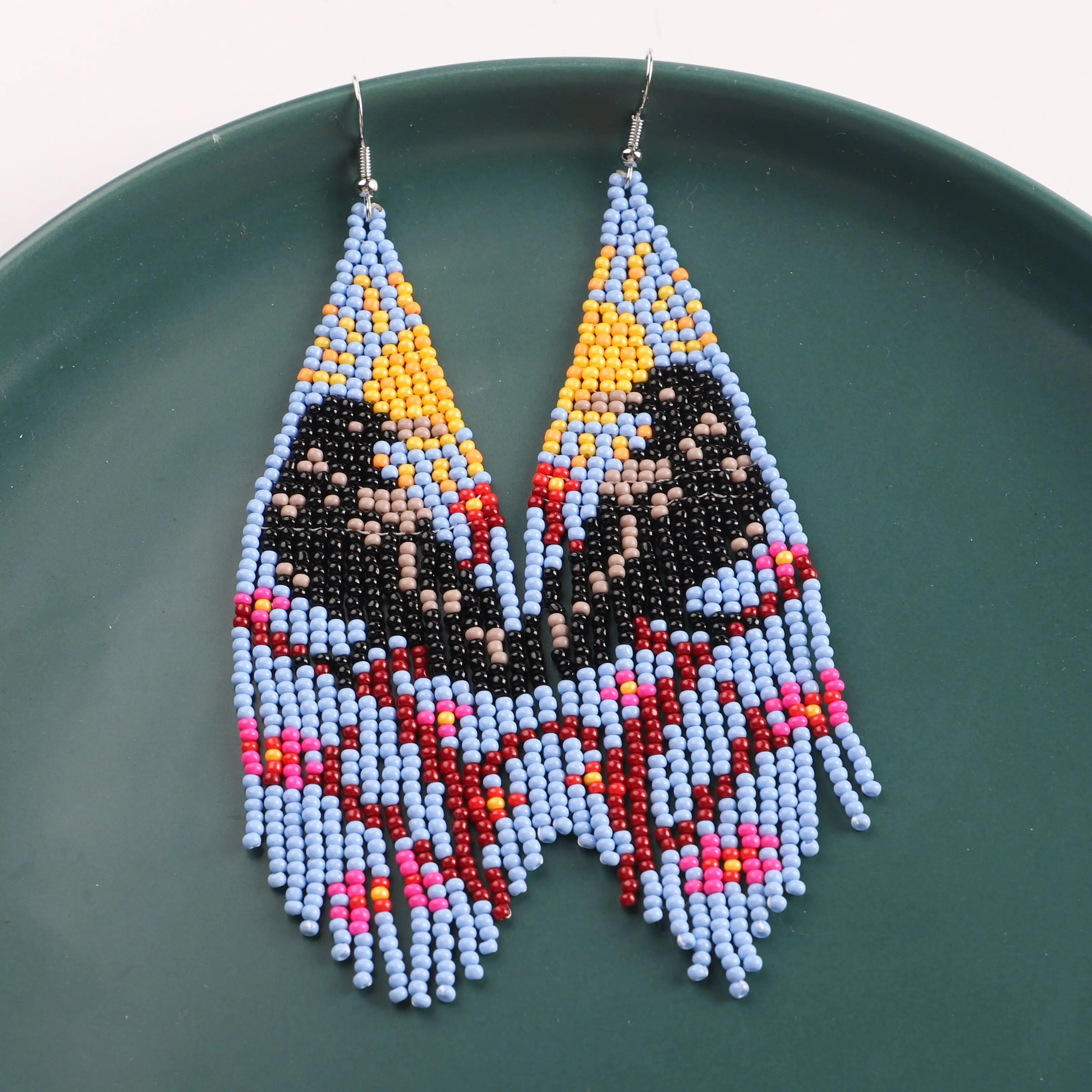 Guarantees
MONEY GUARANTEE

WITHIN 30 DAYS FOR AN EXCHANGE

ONLINE SUPPORT

24 HOURS A DAY. 7 DAYS A WEEK

FLEXIBLE PAYMENT

PAY WITH MULTIPLE CREDIT CARDS