Tree of Life Dream Catcher
Regular price

Sale price

$25.55
The Tree of Life is a fundamental, recurrent symbol or motif in literature, art in many of the world's mythologies, religious, and philosophical traditions. The Tree of Life connects all forms of creation and is closely linked to the Tree of Knowledge, which connects Heaven to the Underworld. Both are often portrayed in various religions and philosophies as the same tree.
Combine this imagery with a Dream Catcher and you have a powerful amulet to dispel evil and enhance a sense of wellbeing and connectivity to the natural world.
Ideal for room decorations, especially bedrooms, living rooms, work spaces or decorative shop premises. Also make perfect gifts or can be used at wedding venues to bring harmony, fertility, good luck and longevity to the happy couple.
Materials: Iron ring; glass beads; cotton thread; treated (fumigated to remove allergens) feathers, so this item is safe in children's bedrooms.
Special feature: Can be used unlit or lit, using the small, inobtrustive light battery; powered by readily available online, in Supermarkets or on the High Street alkaline button cell batteries.
Sizes: Dreamcatcher diameters range from 13cm to 16cm; Feather extensions create the full length ranging from 60 to 65cm.
Share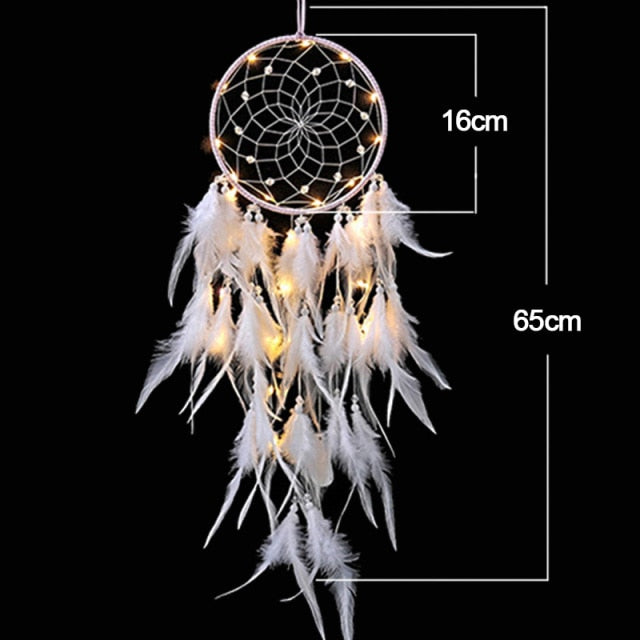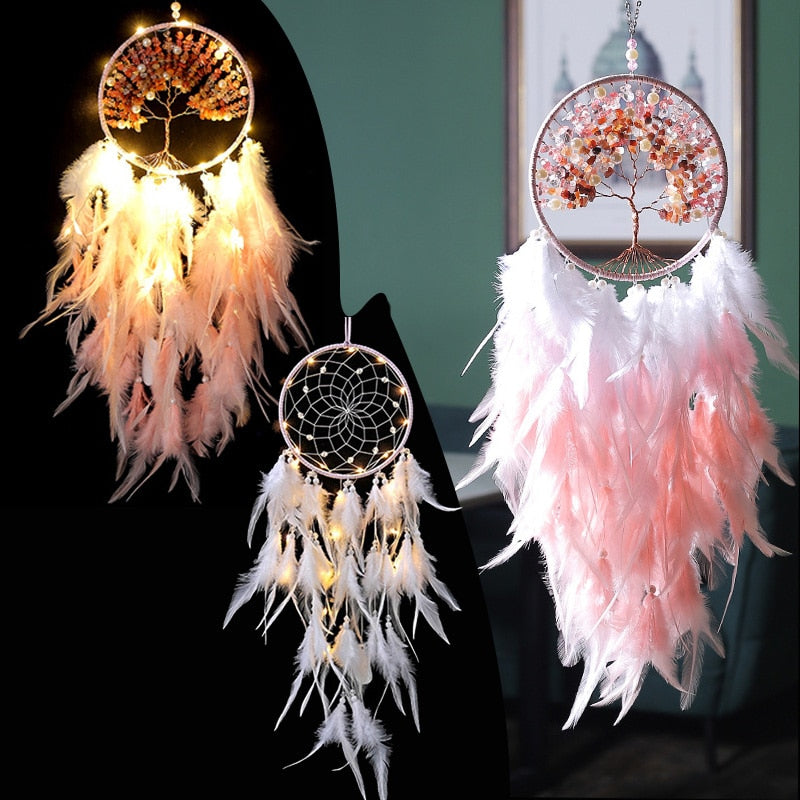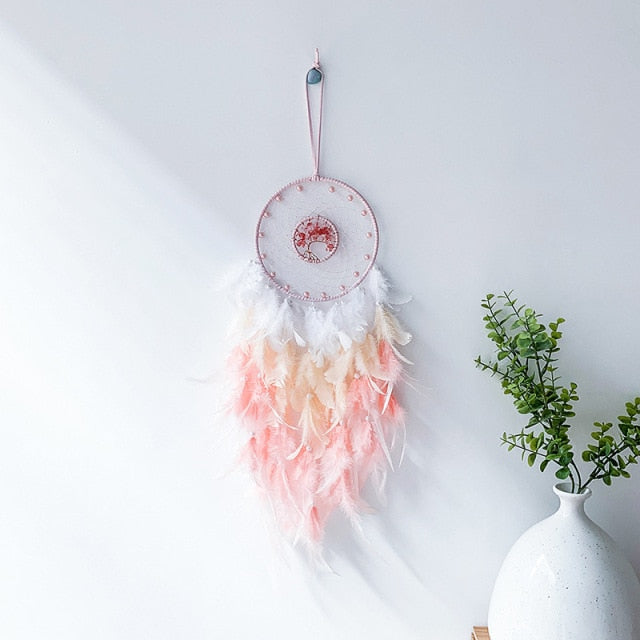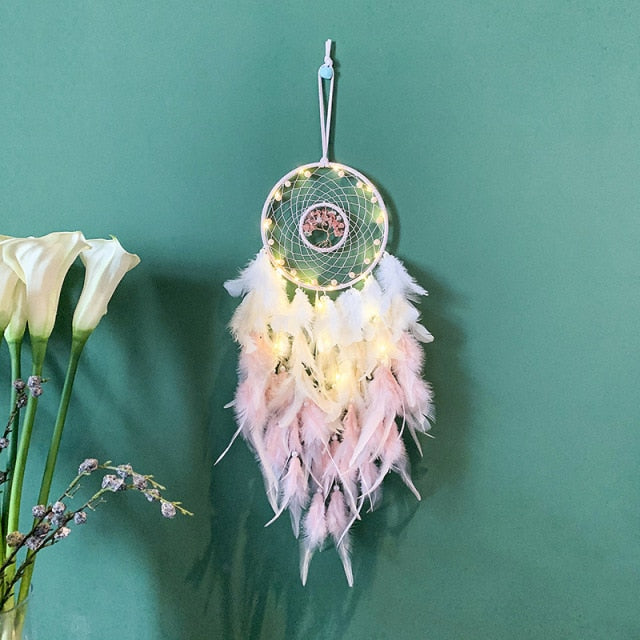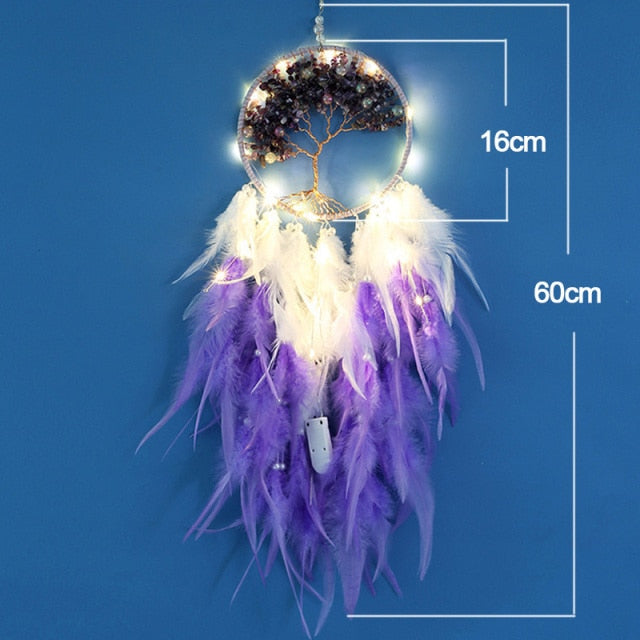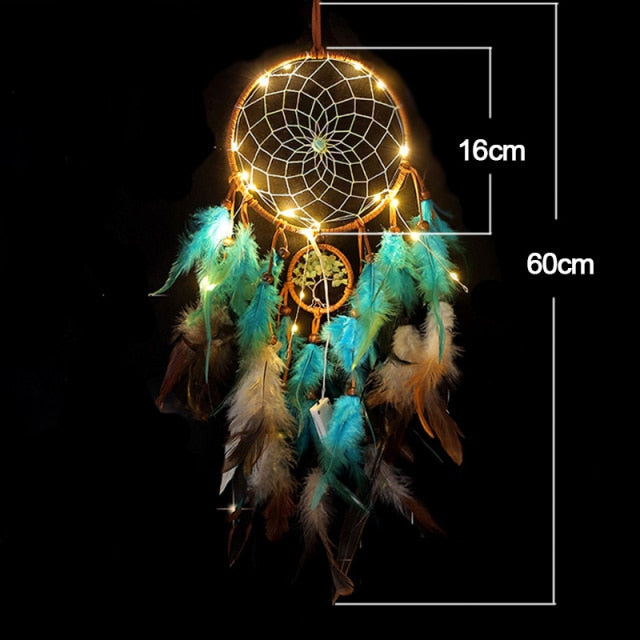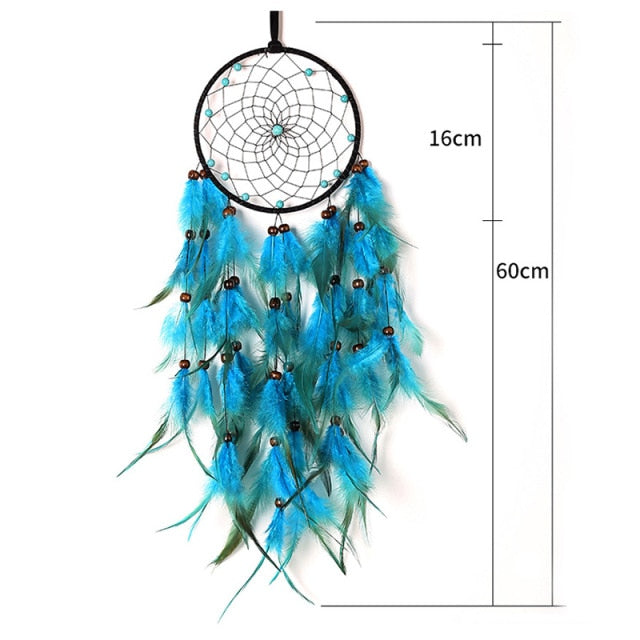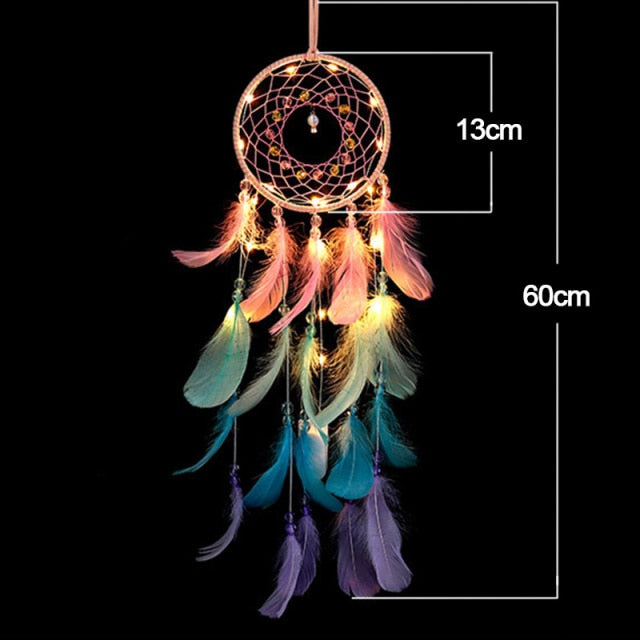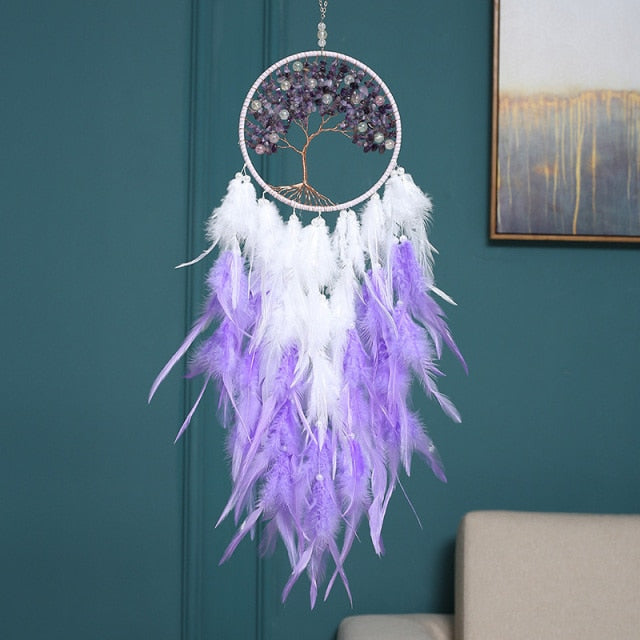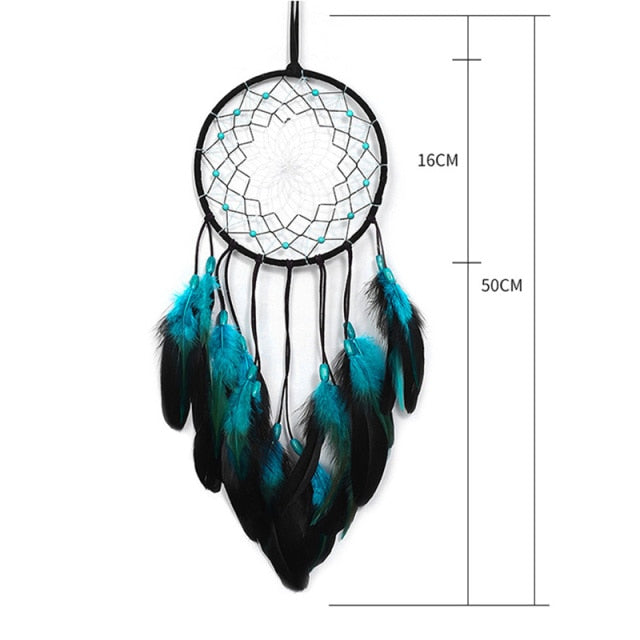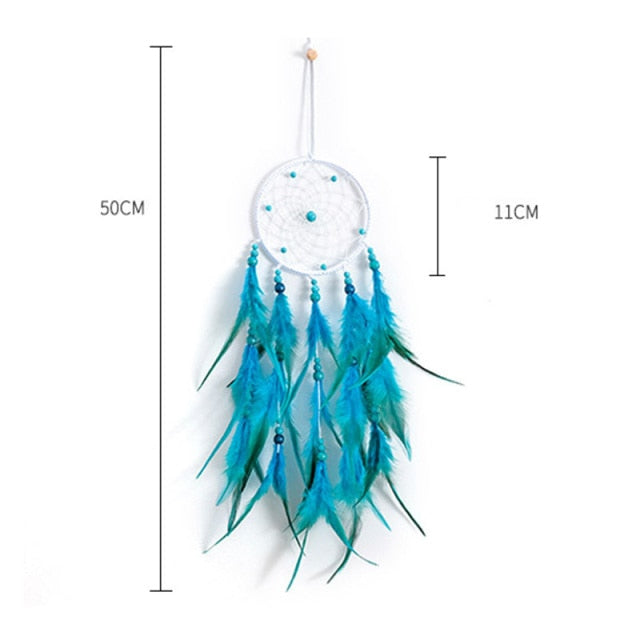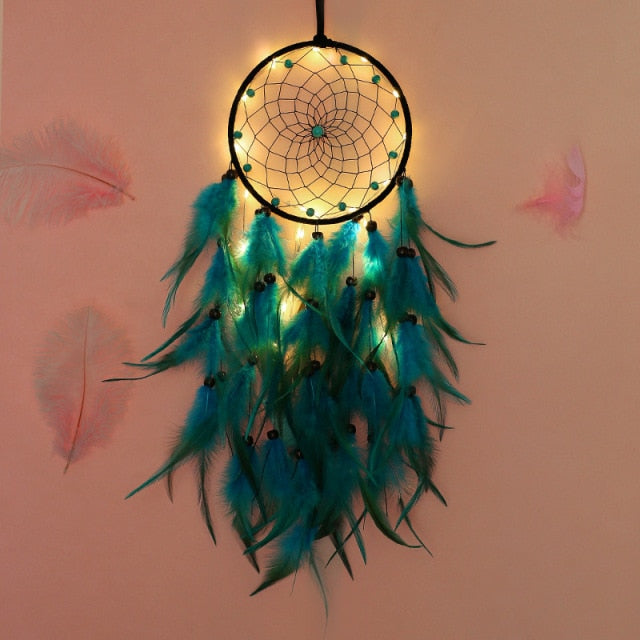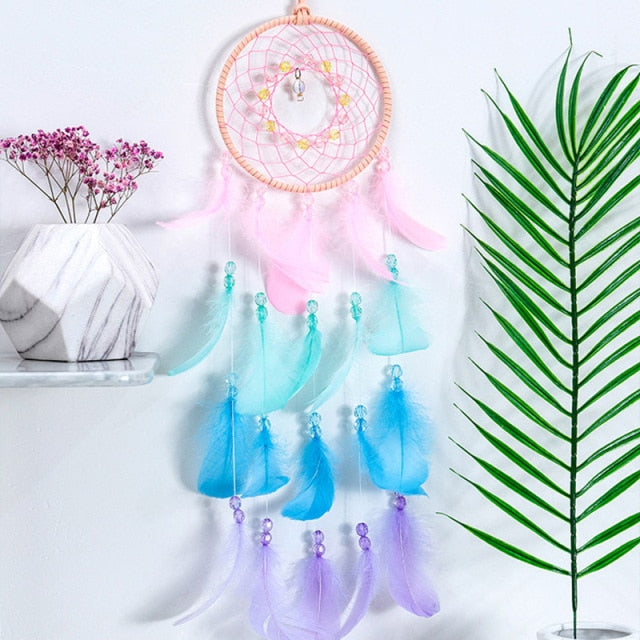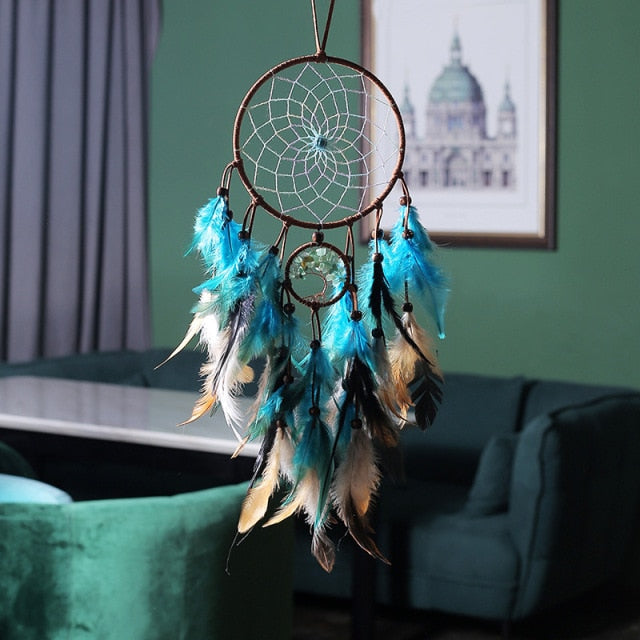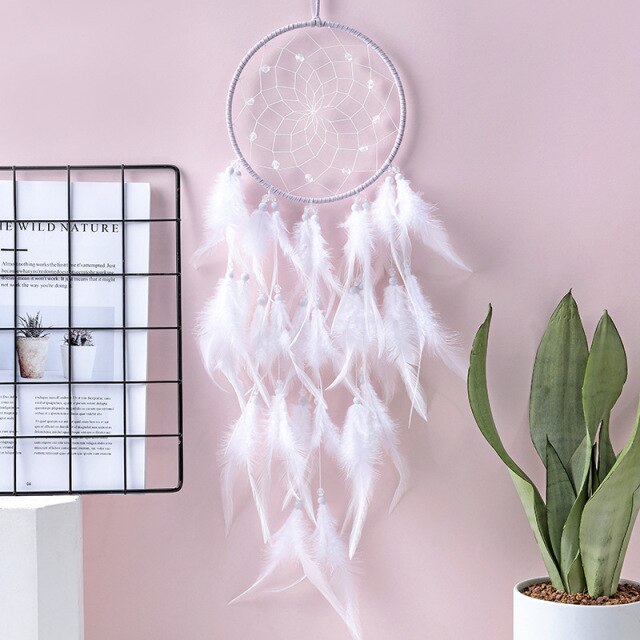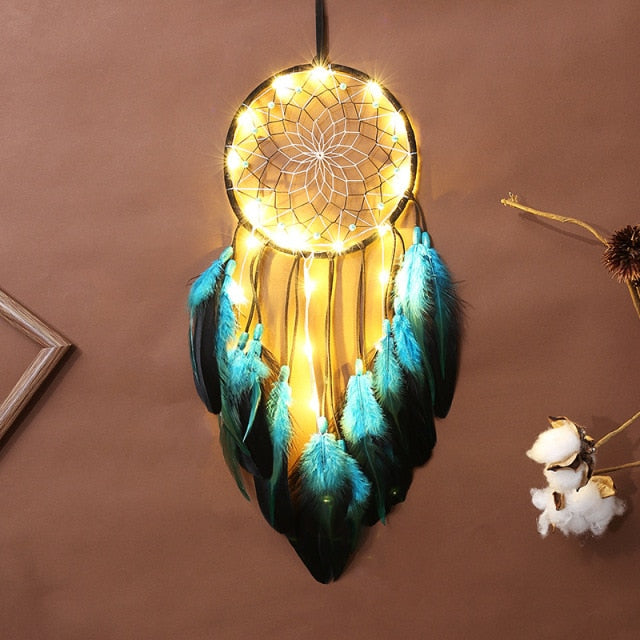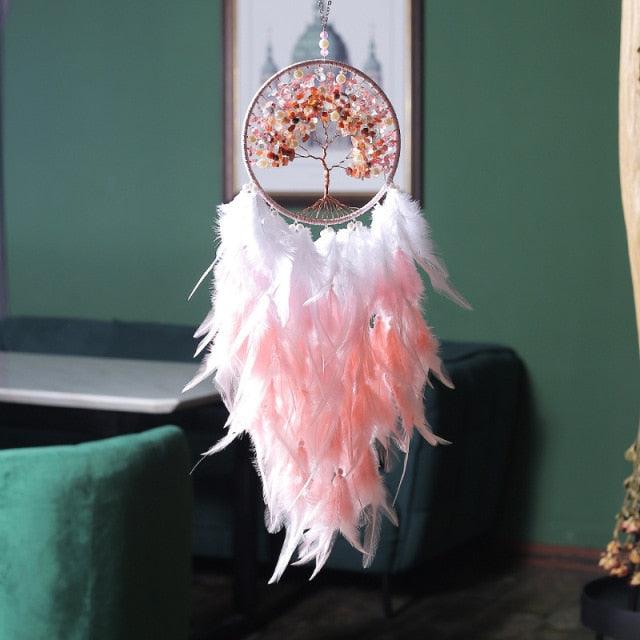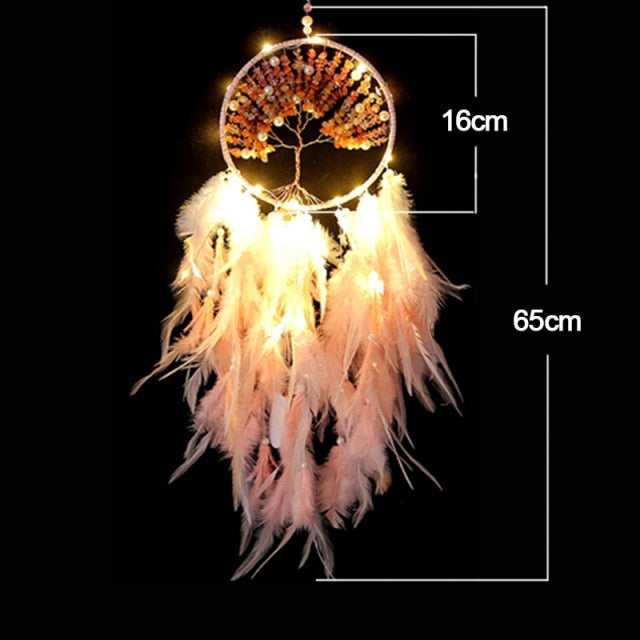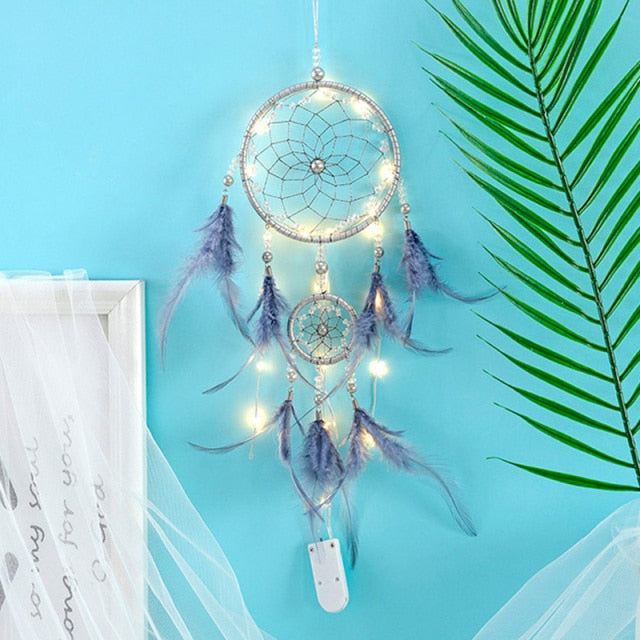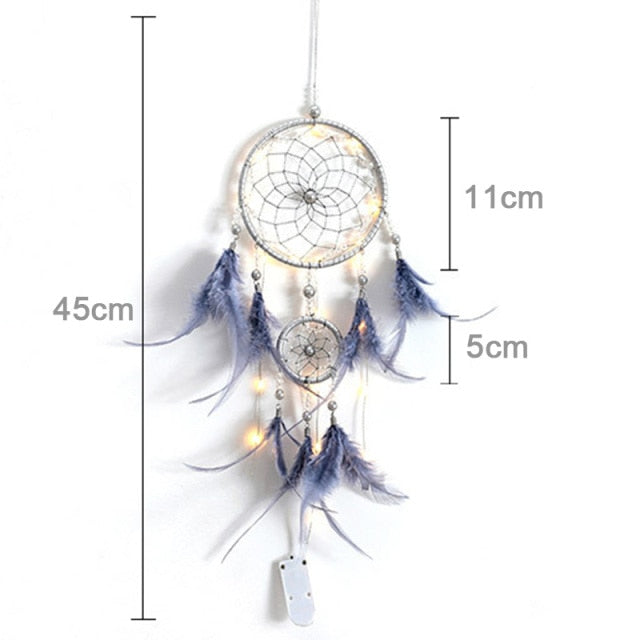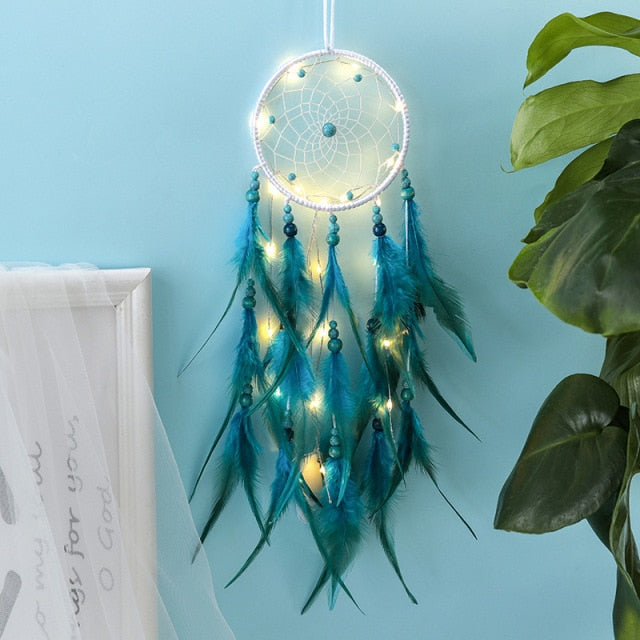 Guarantees
MONEY GUARANTEE

WITHIN 30 DAYS FOR AN EXCHANGE

ONLINE SUPPORT

24 HOURS A DAY. 7 DAYS A WEEK

FLEXIBLE PAYMENT

PAY WITH MULTIPLE CREDIT CARDS